Father's Day is Sunday, June 17 so if you're trying to think of what to get the best dad evah we put together the ultimate Father's Day gift guide for every type of Dad in New England. 
1. For The Dad Who Is The Grill Mastah
Does he grill up some mean burgers? Well, then we think he deserves some wicked sweet grilling presents. If your dad is the "Grillin Mastah" then The Best Dad Evah Sportula® makes a wicked good gift for the dad who is always on the grill, and probably making you dinner. 
2.

 

The Dad Who Loves Boston Baseball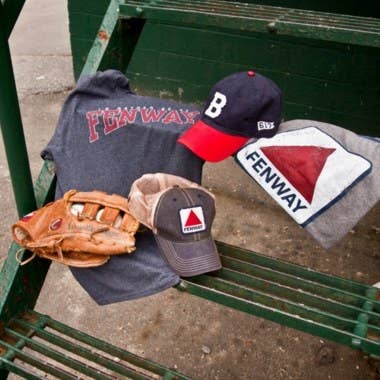 If Dad loves Fenway, then he'll love something from Chowdaheadz ballpahk worthy gear collection here. Some of the best selling items include the Boston Fenway Patch "Townie Trucker" Mesh Hat, Fresh Cut Fenway Grass Candle and Fenway Sign T-Shirt.
3.

 

The Dad Who Loves His Beer
This wicked soft, wicked comfy tee for the all around Wicked Good Dad also comes with a bottle opener sewn right into the shirt. Chowdaheadz also has an entire beer lovers collection here. 
4.

 

The Dad Who Fixes Everything With Duck Tape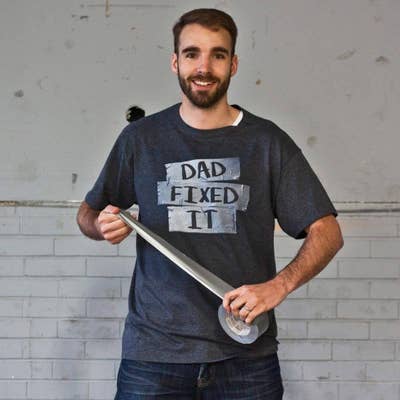 For the Dad that's got an entire basement and shed full of tools, but there's one that seems to get used over all the others. What was previously broken is now wrapped in a beautiful sheen of metallic gray. The telltale sign that Dad could use a "Dad Fixed It" tee (and that whatever he "fixed" is probably gonna need to be fixed again!)
5.

 

The Dad Who Actually IS A Handy Dad
Drywall, wood, steel...if it needs a hole in it, he's the one everyone will call. Whether he has a License to Drill or Loves The Smell Of Sawdust In The Morning, we've got the woodworking Dad covered, too. 
 

6.

 

The King Of The Clickah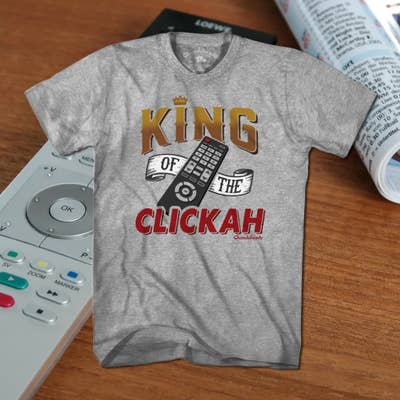 The "King Of The Clickah" is perfect for dad, or any television tyrant in your life. If no one in the house gets to watch what Dad wants while he's on his throne (recliner), then let him claim his title for Fathers Day.
 

7.

 

The Golfah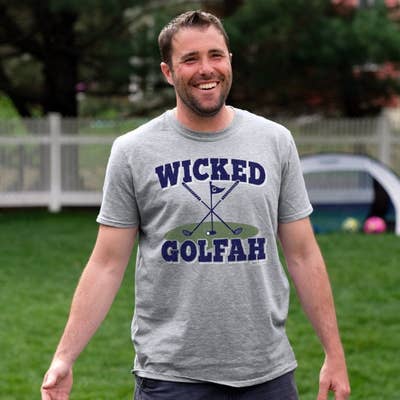 Warm weather is here and if Dad frequently skips work to head to the golf course, then he'd love our Wicked Golfah T-Shirt, Dad's Day Off T-Shirt or Don't Drink & Drive T-Shirt.
8.

 

The Dad Who Loves New England Football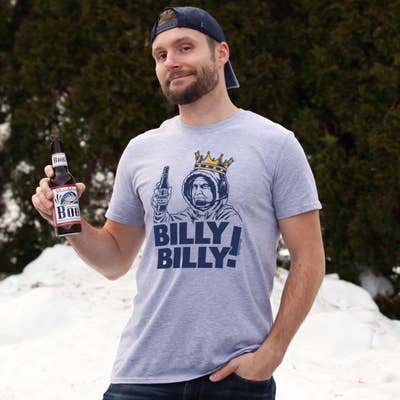 Our "Billy Billy" T-Shirt is definitely a fan favorite for all football loving New Englandah's. But more options are also available in the Chowdaheadz New England Football Fan Collection here.
9. The Intellectual Dad
For the Dad whose wicked smaht. The Wicked Smahht T-Shirt was made for all those who love Boston and love the school they went to.
10. The Dad Who Has The Thickest Boston Accent Evah 
"Hey Hawahyah?" "Wicked Pissah!" "It's suppose to be wicked nice out!" "Straight ahead and bang ah uey." If you are reading this in your Dad's voice, then this collection of best sellers is definitely for him. 
11. The Dad Who Loves The Casino
If Dad loves Boston, and loves a trip to the casino, he'll love our new Welcome To Boston tee. 
12. The Dad Who Was A New Englandah, But Now Lives Out Of State.
He may be out of state now, but there are New England fans everywhere; arguably more places than any other fan base! Now if his physical self is elsewhere, he can let people know where he keeps his sox, his football team or his hockey team at all times.
See something you like? Don't be a last minute Chowdahead!
Order today while we have it in stock because the last day for Father's Day shipping is Wednesday, June 13th. 
Missed the deadline? A Chowdaheadz gift card is always a good option to let Dad get whatevah he wants.