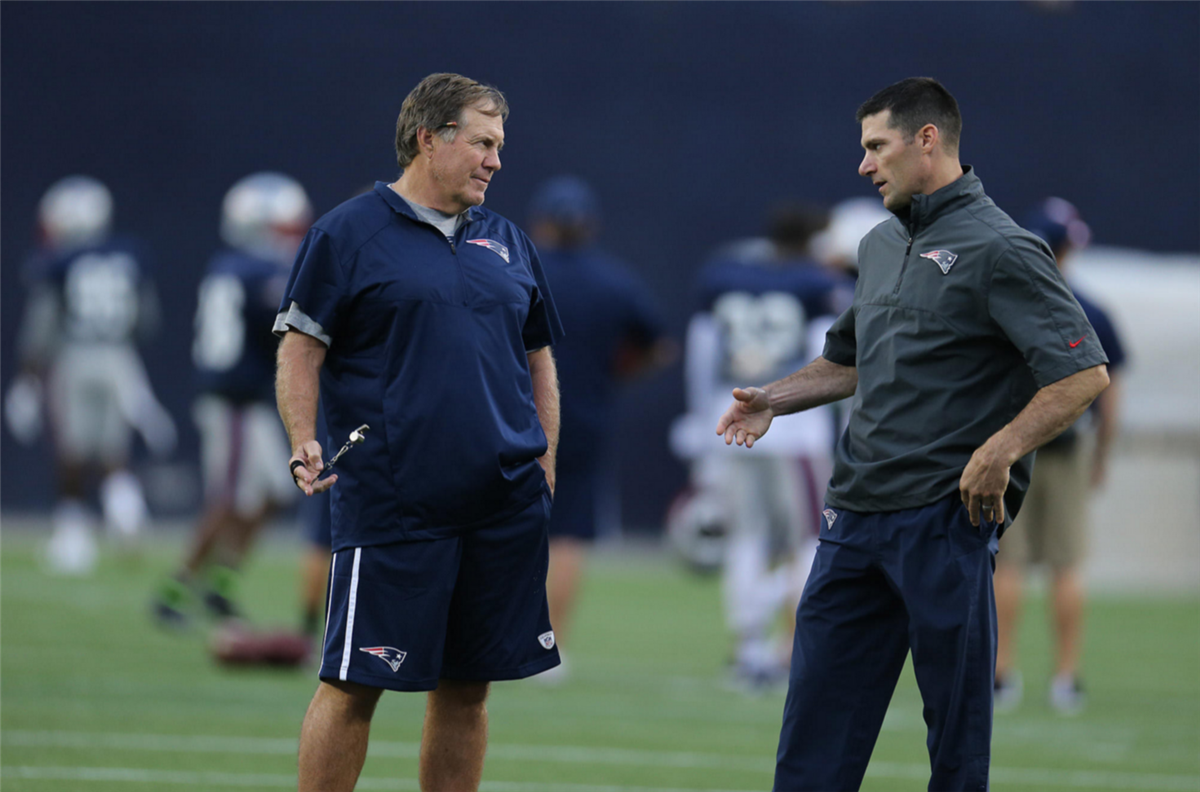 Tonight is the night we've all been waiting for...the 2020 NFL Draft. I'm usually the type to tune in for the first and second round before monitoring the rest on Twitter. This year though, the NFL really takes center stage as the only game in town. We're all stuck at home with nothing else going on, so why not take in the whole thing? I sure will. 
Anyway, it's always a spectacle and tonight will have the added intrigue of the draft being fully online for the first time ever. We'll definitely have technical difficulties and some team will screw something up big time. It's going to be awesome entertainment throughout. 
As New England fans, we're usually not that into the draft. Sure, we want to get good, young players but we also have kind of known that we'll be competing for a title regardless of what our rookies do. That is not so anymore and this might be the biggest draft of Bill Belichick's career. He has to go out and make some big moves and hit on the majority of players that can come in and contribute quickly. Pats fans won't accept a loser, so let's reload right now.
I'm going to go through a few positions today with prospects that the Pats could be looking into. We're started with quarterback and now we're on to another big need, tight end. The Pats haven't done anything at the position since Gronk retired and it's really hurt their offense. We need to get back to the old two tight-end sets and tonight's draft should net us at least one guy to take the starting role. Let's take a look at the candidates.
Cole Kmet - I am very anti-Notre Dame Fighting Irish, but Cole Kmet could change that if the Pats decide to grab him. He's got the size, the speed and the hands that you look for in a professional tight end and could become a go-to guy for whoever the Patriots decide to stick under center moving forward. Kmet comes from an NFL background with his dad and uncle both playing in the league, so he's not going to be overwhelmed or eaten alive by his new life. He's also got interest from professional baseball as a pitcher, but it doesn't appear that is the route he wants to go. 
The downsides? He's going to need develop as a blocker and he's also likely to be taken at a point in the draft where the Patriots currently do not have a pick (the second round). I love the idea of New England figuring out a way to be there to take him.
Adam Trautman - Trautman is a hot name in draft circles right now. He literally looks like a tight end you'd create in Madden at 6 foot 5 and 255 pounds on lean muscle. Of course, he didn't play against the stiffest competition at Dayton, but he curtailed some of the doubts with a strong showing at the Senior Bowl. There's massive potential here and he kind of reminds me of a Travis Kelce type.
Thaddeus Moss - This would be the coolest story of any draft pick to any team. Thaddeus, the son of Randy, Moss coming to the Patriots were his father broke records and became a franchise legend and fan favorite, would be absolutely awesome. It would have been a lot cooler if he was catching passes from Tom Brady like his dad did, but whatever.
The interesting part about Thad Moss? He's not that highly regarded, athletic or particularly big. He projects as more of a Robin to say, Cole Kmet's Batman. His upsides though, aren't hard to find. Moss is a guy that has fought through a lot of adversity and injuries to get where he is. He's played against the best competition in college with LSU, and had no issue performing on the big stage. Thad also is going to be a great blocker and a Belichick favorite if they take him. I'm in on the Moss train for sure. 
Albert Okwuegbunam - O-koo-way-boo-nam. They just call him "Big O" and boy, is he big. This is the Gronk, Jimmy Graham, George Kittle type of guy. If he hits his potential, his size and speed are going to make him a matchup nightmare. The problem is, there are questions about his motor and his blocking. Regardless, I'd take a shot on him and I'm sure some team will step up (maybe earlier than they should) to bet that he's a game-changer. 
Hunter Bryant - I'm always a sucker for the hybrid tight end that gets compared to Jordan Reed or uhh Aaron Hernandez (on the field!). Hunter Bryant is that shifty, athletic tight end with receiver-like hands that could be a big-time weapon in any offense. His production has consistently been there and while he isn't exactly as fast as you'd want him to be, he's a good flyer to take in the 3rd or 4th round.
Harrison Bryant - This guy is extremely interesting. Harrison Bryant is a converted tackle playing for Florida Atlantic, who has actually been comped to George Kittle and Greg Olsen. Of course, he's an awesome (and willing) blocker but he also has the hands and route-running ability to be a big threat in the passing game. I mean, the guy just won the Mackey Award for the best tight end in the country. He's an absolute problem to take down in the open field and the Patriots have shown interest by interviewing him already. I hate to say I like all the tight end options, but I think I do. All seem like justifiable picks.
Honorable mention of tight ends I like (but not enough to break down):
Jared Pinkney 
Brycen Hopkins
Jacob Breeland
I think we'll finally see the Pats grab a tight end after they let all the trade targets and free agents pass by. Belichick seems keen on getting a pass catcher over a blocker if he has to choose, believe it or not. I like this group of tight ends despite none of them being home runs according to the "experts." Last I checked, none of the talking heads on ESPN had picked out Gronk, Hernandez, Kittle, Kelce or any of the great tight ends of the past 15 years prior to them being drafted. Instead, they tout guys like OJ Howard and Irv Smith. It's a crapshoot, but I'll take my chances.
THE PICK THEY WILL MAKE: HUNTER BRYANT
THE PICK THEY SHOULD MAKE: COLE KMET